For Picking on Thursday and Friday (scroll down for weekend picking information)
Check in at the Market back porch or tent for picking bags and directions.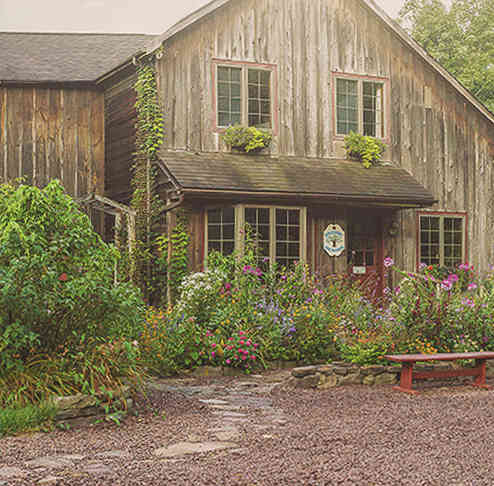 Follow signs and walk out to the orchard

For Saturday and Sunday
Reservations are required for picking on weekends during September through October.  See the Pick-Your-Own page for information.
Walk up front to the Check In tent where you will get a bag and directions.  Next head to the wagon loading area or follow the "Apple Picking" signs to walk out to the orchard.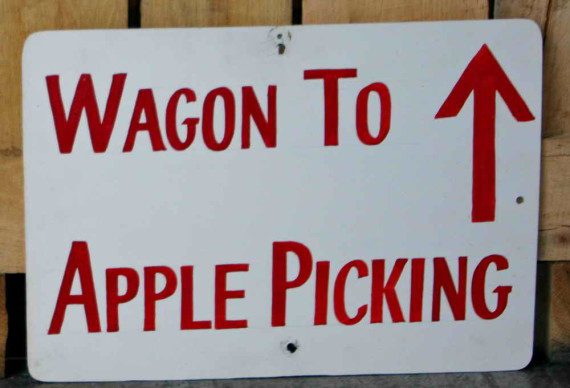 Once you are in the orchard – Look for "

Picking this Row"

and

Apple Variety

signs on the rows that are ripe for picking. Note: the Honeycrisp variety sign is an example only.  Check the PYO Current Updates to know what varieties are available.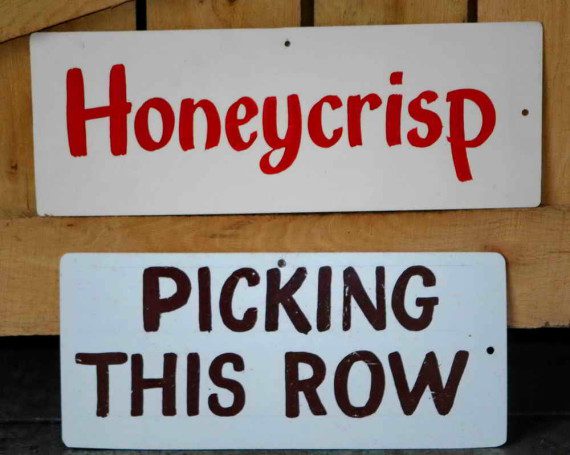 Please do not pick on other rows. Different apple varieties ripen at different times. During September through mid October there are many varieties that are NOT ripe yet. Check the PYO Current Updates to know what varieties are ripe and available for picking.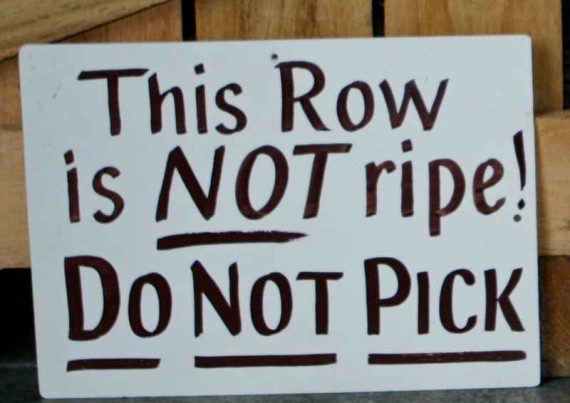 Apple Picking Technique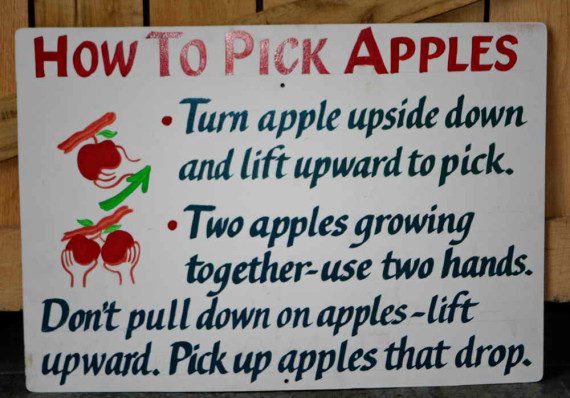 And please remember to pick up apples that fall to the ground while you are picking. We are trying to reduce waste. Even apples that have a bruise or small imperfection can be trimmed and eaten or used in your recipes.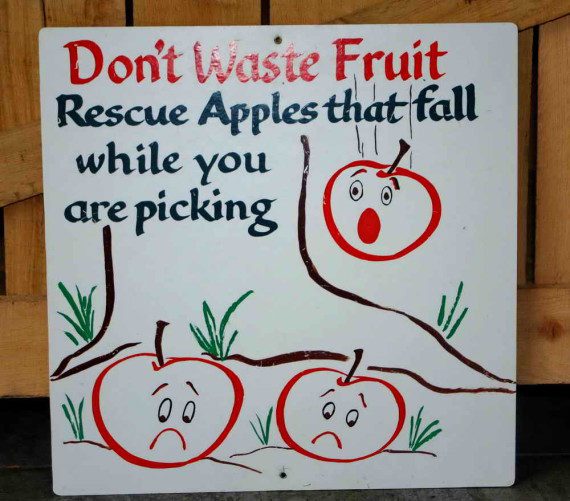 When finished picking
Carry your apples to the wagon boarding area in the orchard or walk back to the Market  to check out.
You are required to pay for all apples you pick, so please pick no more then you want to purchase.
Price is 1.50 / lb. Our biggest bags can hold 20 or more lbs ($30.00 +)
Dogs are not allowed on the grounds